My Students' Handiwork
on
February 1, 2015
at
7:21 am
I thought this would be a good place to showcase the talents of some of the Japanese students I have taught over the years. I think you'll find the English skills of these children are a testament to my prowess as a teacher.
This first grader, for example, has a good grasp of classroom language: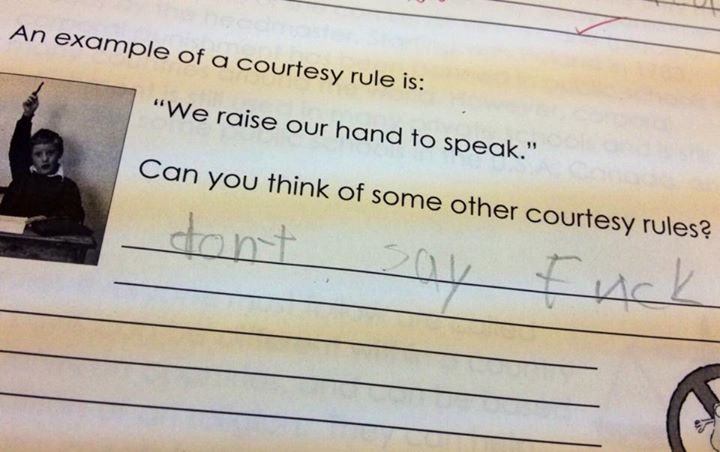 Meanwhile, this sixth grader has a firm grip on the usage of interjections: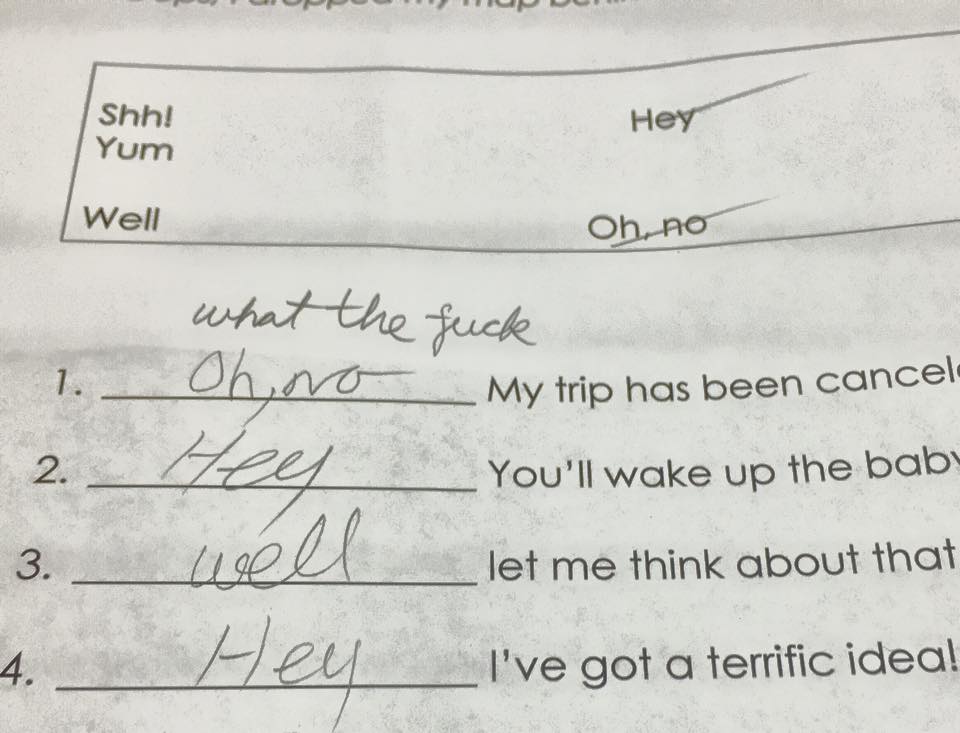 I actively encourage my female pupils to be confident in class, and endeavour to transcend the limitations a male-dominated society puts on them. As you can see from the whiteboard graffiti below, my efforts have not been in vain: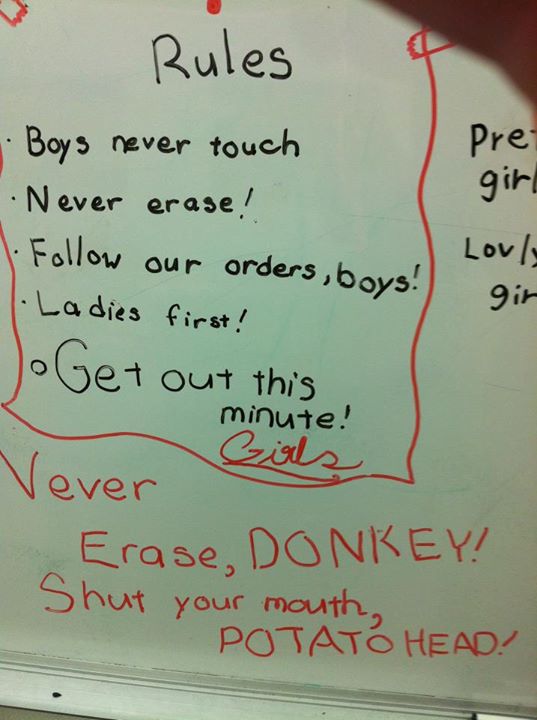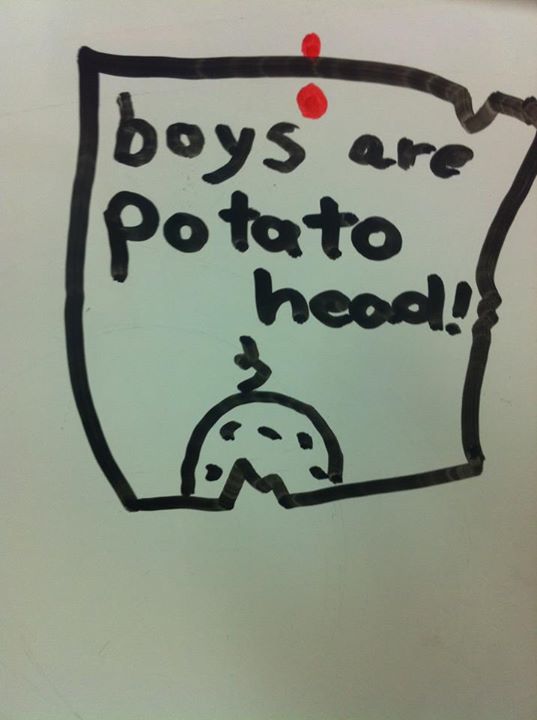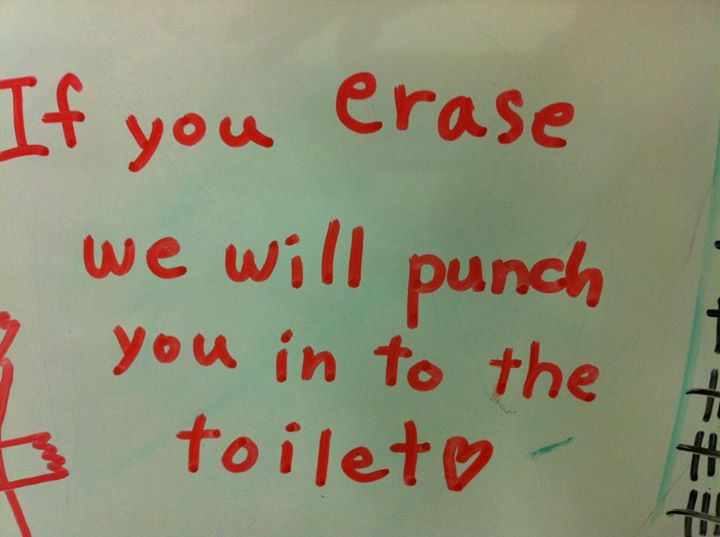 Under my tutelage, students' writing abilities flourish. The boy who wrote the answers below spelled all the words except "pizza" correctly: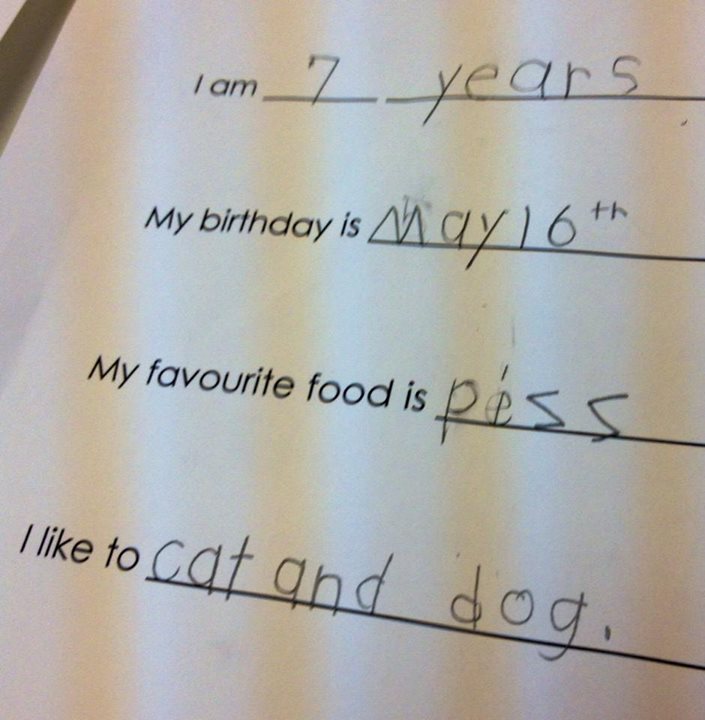 As well as writers, I often discover budding artists in my classroom. Art helps young people express themselves in a healthy way. Among the artworks I have found, there is this portrait of me, burping and farting: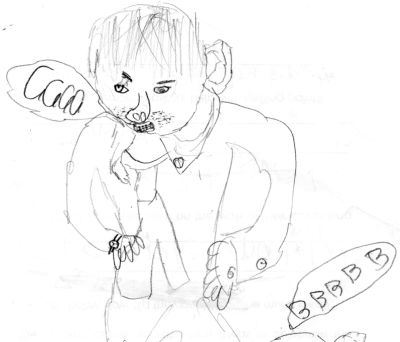 … this six-year -old's vision of a nuclear apocalypse: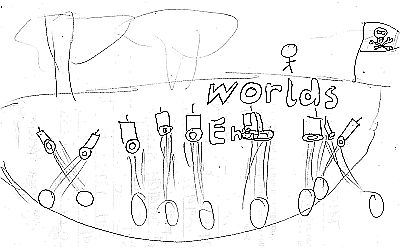 … and this depiction of the afterlife,  featuring the artist sat between God and Jesus and surrounded by Pikachus: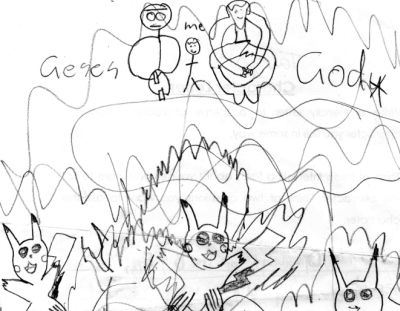 .
As you can see, the academic achievements of my young charges are sure to be second to none.