Little in Japan Update
on
November 5, 2016
at
6:07 am
Hello! I haven't posted any strips for a while, because I've been preoccupied with other projects, but I will be posting a new strip this month. Here's a taster: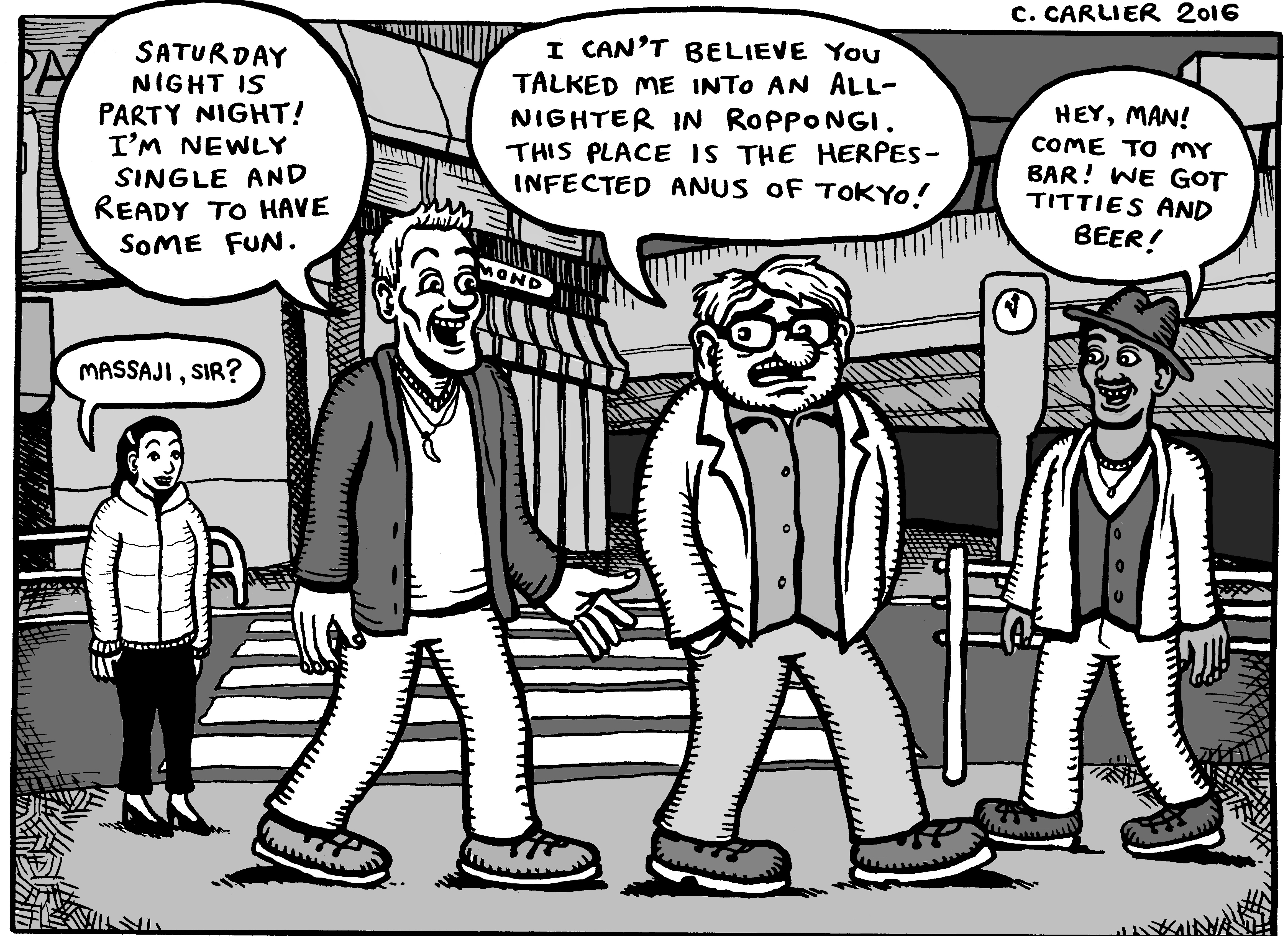 In the meantime, don't forget the Little in Japan book is available on Amazon (or, if you're in Japan, you can order it directly from me by emailing littleinjapan@gmail.com)
It's been getting some nice reviews on Amazon.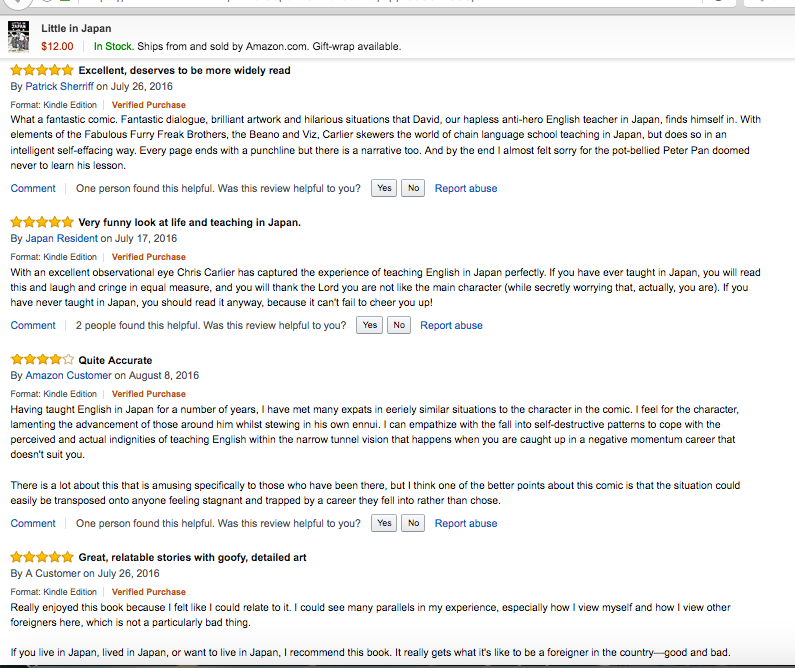 I was also recently reviewed on the Japan Visitor site, and was featured in the most recent issue of Britain's Mym Magazine, alongside the aging cast of Red Dwarf.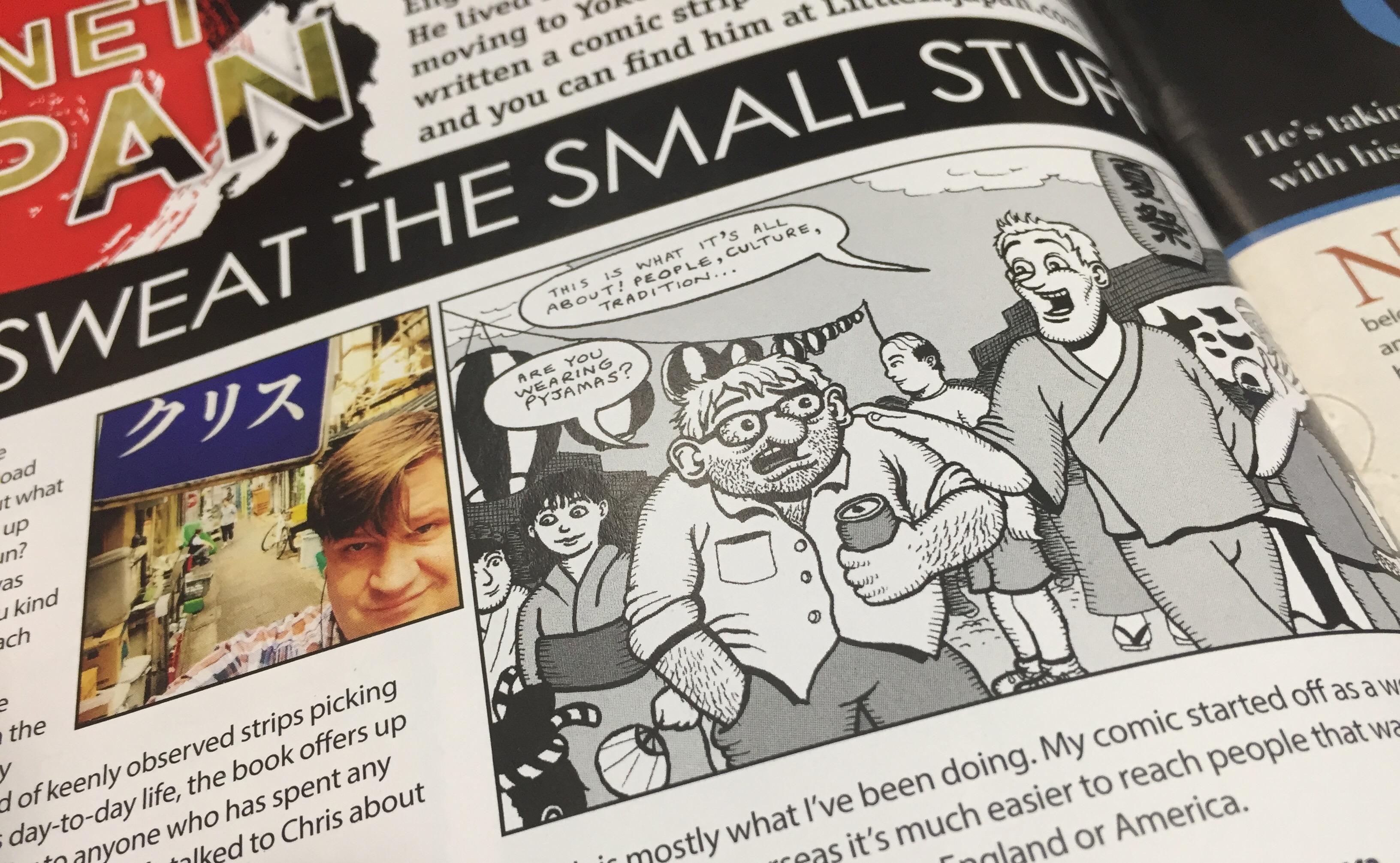 Last month I went to kaigai Manga Fest, an enormous international comics event at Tokyo Big Site in Odaiba, where I shifted a few copies of the book, and met lots of cool cartoonists, writers, and publishers. I even met the AV idol, Hitomi Tanaka there, and gave her a copy of the book. I'm not sure if she'll make any sense of it, though!